All news
February 20, 2022
ICOM-ICOMAM Meeting 2022 Conference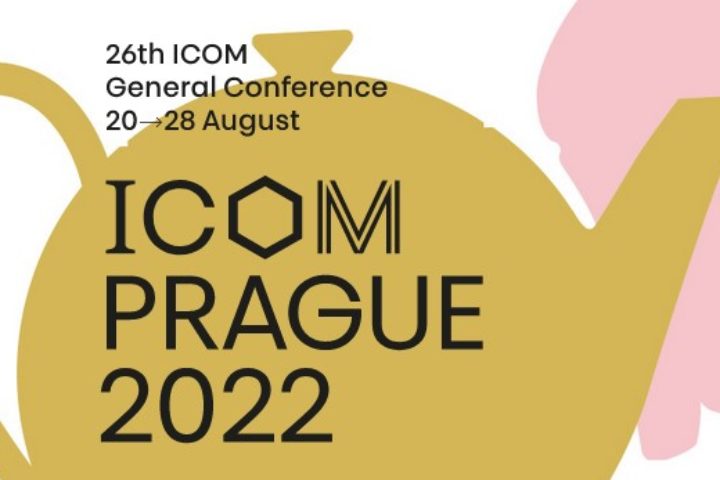 ICOM-ICOMAM 2022 ANNUAL MEETING
PRAGUE, CZECH
20-28 August 2022

ICOM ANNUAL MEETING OFFICIAL WEBSITE
CALL FOR PAPERSSUMBMIT YOUR PAPER BY CHOOSING COMMITTEE
Program for the ICOMAM sessions at the Prague Conference.
Monday 22 August 2022 (Block A, in person only)
Sheron Chen (Singapore) – The Singapore Discovery Centre: engaging Singaporeans in Total Defence – 25 years and beyond.
Arthur van Rossum (Belgium) – Modern testing of historical fire arms: a collaboration
between the War Heritage Institute and The Royal Military Academy
Parvin Gozalov (Azerbaijan) – The Museum as a keeper of war History 18th -19th century: on the example of materials from the museums of Azerbaijan, Turkey and Russia
Elena Elts/Varvara Danilevskaya (Russian Federation) – A virtual exhibition as a method of shaping the international museum network based on the theme of the Arctic Convoys in turbulent times.
(Note: Vladimir Solomonov cannot participate because of the submission for
remote participation)
Christoph Hatchek (Austria) – Wars belong in the museum
Saskia van de Voorde (Belgium, ICOMAM Grantee) The textile core collections of the War Heritage Institute.
Tuesday 23 August 2022 (Block B, in person only)
Michal Dziewulski (Poland) – Power of the museums and traditions. And how it gone all wrong in Poland
Mojtaba Ebadifath (Islamic Rep. of Iran) – The power of military museums in preserving oral histories of wars
Dominique Prévost (France) – The digital approaches of the Musée de l'Armée
Carlos Monta Raposo (Portugal) – Museums power and change – an approach
Lauri Haavisto (Finland) – This needs to be removed
[CANCELLED] Roshana Saadati (Islamic Rep. of Iran) – Investigating the capacities of museum exhibitions in changing the audience's view of controversial issues
Tuesday 23 August 2022 (Block C, Hybrid, joint session with DRMC)
Chang-hun Yang (Rep. of Korea) – Protecting cultural property in the possible armed conflicts on the Korean Peninsula: efforts of the War Memorial of Korea (remote)
Augusto Conte de los Ríos (Spain) – The dissemination of naval heritage of the Spanish Navy the V Centenary of first expeditions that circumnavigate the world and the conflict in Ukraine
(remote)
Ukrainian speakers: Olha Honchar, director museum Territory of Terror, Lviv; Olesia Milovanova, director of Local Lore museum in Lugansk region
Ms Cori Wegener, Director, Smithsonian Cultural Rescue Initiative (US) – Museum Support to 1954 Hague Convention Training: the Smithsonian and the U.S. Army Monuments Officer
Training Program
Ms. Manana Tevzadze (Georgia) – Regional museum's peacetime preparations for an armed conflict: Case Study from Gori, Georgia
Ms. Shirin Melikova(Azerbaijan) – The Destruction of Cultural and Historical Sites and Museums in Times of War and Military Conflicts on the Example of Karabakh